[wgl_spacing spacer_size="13″]
[wgl_image_layers interval="500″ values="%5B%7B%22thumbnail%22%3A%22897%22%2C%22image_animation%22%3A%22slide_left%22%2C%22image_order%22%3A%221%22%7D%2C%7B%22thumbnail%22%3A%22898%22%2C%22image_animation%22%3A%22slide_right%22%2C%22image_order%22%3A%223%22%7D%2C%7B%22thumbnail%22%3A%22899%22%2C%22image_animation%22%3A%22fade_in%22%2C%22image_order%22%3A%222%22%7D%2C%7B%22thumbnail%22%3A%22900%22%2C%22image_animation%22%3A%22fade_in%22%2C%22image_order%22%3A%224%22%7D%5D"][wgl_spacing spacer_size="0″ screen_tablet="768″ responsive_tablet="true" size_tablet="55″]
[wgl_double_headings title_color="#252525″ subtitle_color="#006666″ title="Why Social Media Marketing?" responsive_font="true" font_size_mobile="33″][wgl_spacing spacer_size="19″][wgl_custom_text font_size="18″]
Your customers are on social media.
Consumers will be more receptive to your messages when marketing through social media.
Marketing through social media can help increase brand recognition.
Different social media channels help you reach specific audiences.
[/wgl_custom_text][wgl_spacing spacer_size="30″]
Most small businesses are careful about what type of marketing strategies they invest in. When you have a limited marketing budget, it's important that you spend it wisely to get the most for your money. Marketing through social media is one of the most versatile and cost-effective strategies that small businesses can use to reach their target audience and boost sales over time. That's why 97% of marketers are using social media to reach their audiences.
[wgl_spacing spacer_size="130″]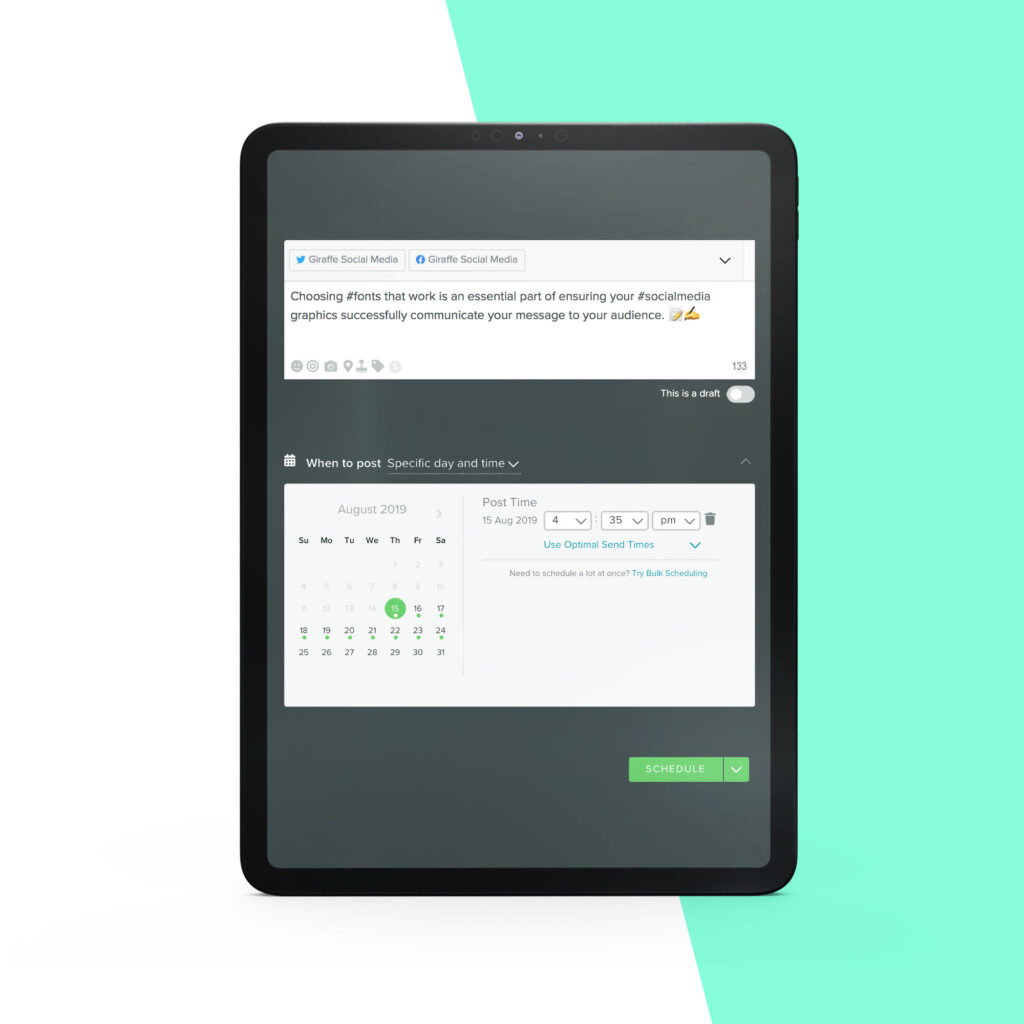 [wgl_spacing spacer_size="130″]
Organic Growth

No growth advertising? No problem! We can use community management to engage with other users to increase the followers of your page.
[wgl_spacing spacer_size="130″]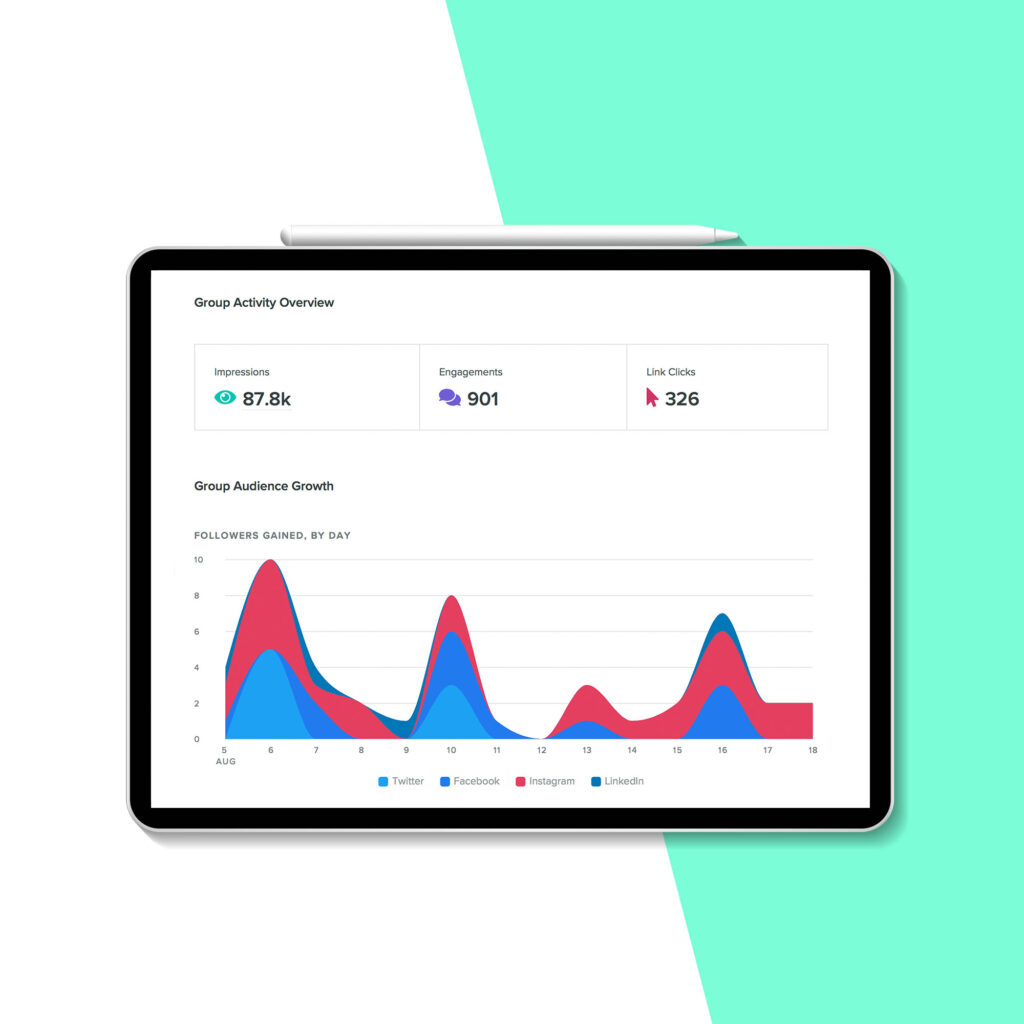 Post Analysis

See which of the posts have performed best that month, broken down by impressions, engagement percentage and engagement breakdown.

Demographic Breakdown

Want to know who is engaging with your social presence? We provide a monthly demographic breakdown for each profile.
[wgl_spacing spacer_size="64″]
[wgl_spacing spacer_size="55″ screen_tablet="768″ responsive_tablet="true" size_tablet="30″][wgl_double_headings title_color="#252525″ subtitle_color="#ff7d00″ title="Enjoy Our Amazing Projects" responsive_font="true" font_size_mobile="31″][wgl_spacing spacer_size="10″]
View some of our work and case studies for clients. We will work to deliver that strategy by building out your existing campaigns, or establishing accounts at new networks. It's important to us that you own the accounts, and that you have a relationship with the network owners.
[wgl_spacing spacer_size="40″][wgl_portfolio_list portfolio_layout="carousel" crop_images="yes" view_style="standard" info_position="under_image" pag_type="line_circle" pag_offset="-10″ custom_main_color="#ff7d00″ custom_filter_color="#ff7d00″ custom_headings_color="#252525″ custom_content_color="#6e6e6e" heading_font_size="30″ content_font_size="16″ bg_color_type="none" button_text_color="#313131″ button_text_color_hover="#ffffff" button_bg_color="#ffffff" button_bg_color_hover="" button_border_color="" button_border_color_hover="" number_of_posts="12″ order_by="date" order="ASC" autoplay="true"][/wgl_portfolio_list]